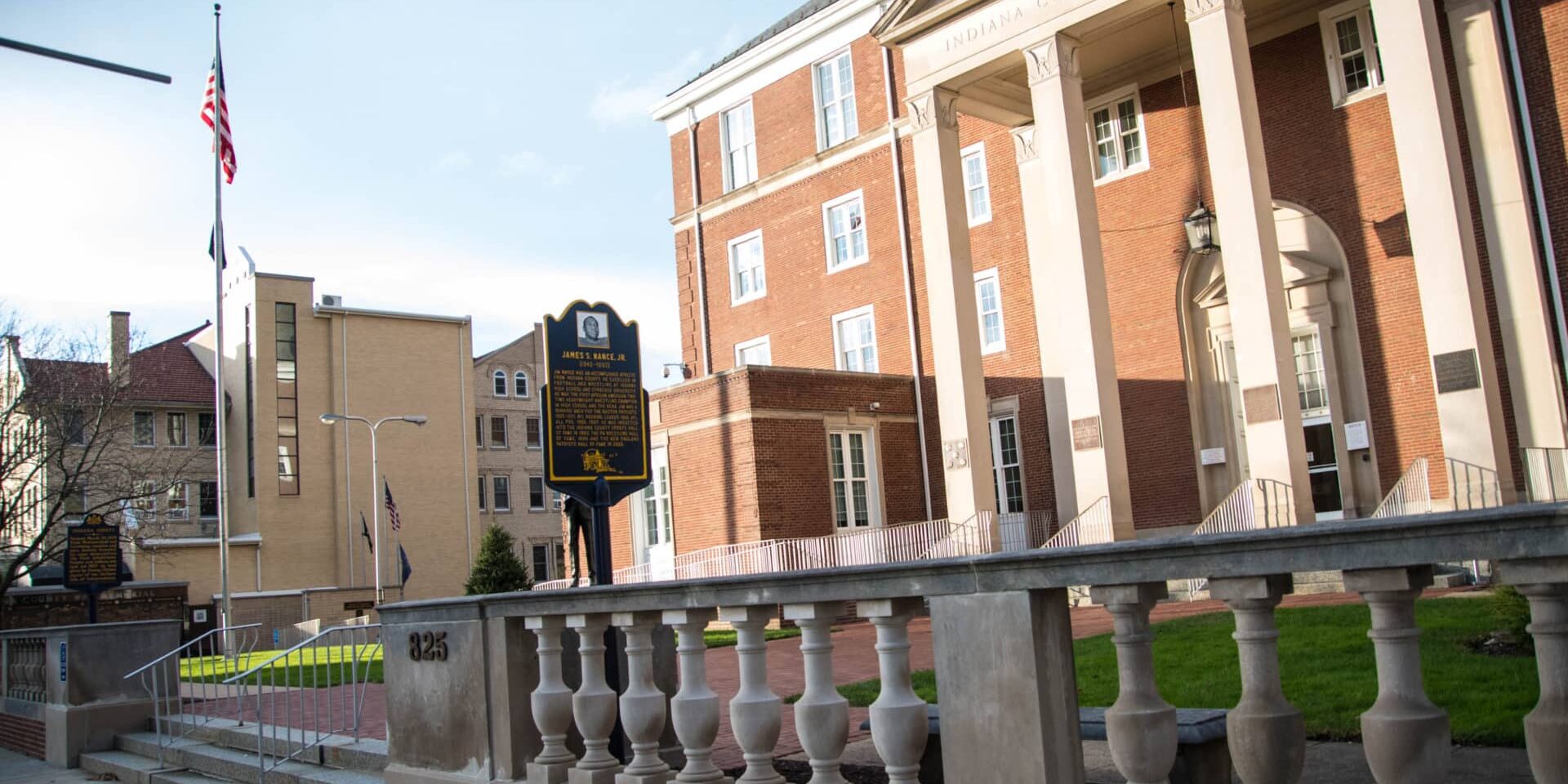 Visiting the Indiana County Courthouse?
Here's some information that will be helpful when planning your visit.
There are six (6) free parking spaces behind the Courthouse.  These spaces do have a 45-minute time limit.
On-Street Metered Parking:
Indiana Borough has 653 metered parking spaces available for your convenience. The Borough has 20 minute, 30 minute, 1 hour, 2 hour, 4 hour, and 10 hour meters throughout town!
Pricing: $0.05 cents = 5 Minutes; $0.10 cents = 10 minutes; $0.25 cents = 25 minutes.
Indiana Borough Parking Garage:
650 Water Street, Indiana, PA 15701
Garage Prices: $1.00 for 1 Hour; $2.00 for 2 Hours; $3.00 for 3 Hours; $4.00 for 4-10 Hours; $1.00 for each additional hour thereafter. $25.00 per overnight (24-hour rate.) $3.00 Event Parking (when advertised)
The Courthouse Security consists of personnel who staff the main entrances of the Indiana County Courthouse. They operate the detection devices at the entrances to keep weapons from entering the facilities.
Cell phones will be deposited with the Security Checkpoint Officers.
Address:
825 Philadelphia St.,
Indiana Pa 15701
Phone:  724.465.3805
Fax:  724.465.3953
Hours: Mon.-Fri. 8am-4pm