Indiana County Courthouse 
825 Philadelphia Street
Indiana, PA 15701
Phone: (724) 465-3805
Fax: (724) 465-3953
Hours: Mon-Fri 8am-4pm
Meet Indiana County Commisioners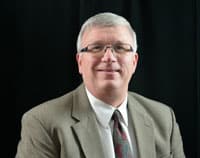 Commissioner Mike Baker - Chairman
Mike Baker was appointed to office in 2014 to complete the final two years of a term vacated by the retirement of his predecessor. He was elected to a four-year term in November 2015 and selected as Chairman in 2016.  Prior to coming to the Commissioners' office, he served two terms as Indiana County Coroner and 22 years as Chief Deputy Coroner. He also served as the Manager of Operations for the Medical Examiner's Office in Allegheny County. Commissioner Baker is a former coal miner for R & P Coal Co. He served as Paramedic Division Supervisor for Citizens' Ambulance Service and as a Helicopter Flight Paramedic with STAT MedEvac of Pittsburgh.  
He is a graduate of Blairsville High School and holds an Associate degree in Computer Network Management, a Bachelor of Science degree in Business Administration, and Master's degrees in Employment and Labor Relations and in Forensic Science. He currently serves as Vice-Chairman of the Technology Committee of the County Commissioners' Association of Pennsylvania and is a member of the Board of Trustees of PComp, which provides Workers' Compensation Insurance for 47 PA counties and county-related entities. He is a member of the CCAP EMS Taskforce.
Baker is Vice-Chairman of the Governing Board of Directors of the Center for Organ Recovery & Education (CORE) in Pittsburgh and is the immediate past Chairman of CORE's Community & Professional Outreach Committee. He also serves as a member of the Executive Board of Directors of the Indiana County Public Safety Academy.
His priorities include public safety, property tax reform and economic development. He has been married to Karen since 1983 and has four children and four grandchildren.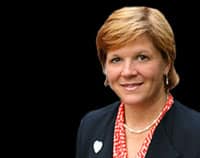 Commissioner Sherene Hess
Sherene Hess began serving as Indiana County Commissioner in January 2016 after a nearly twenty-five-year career in environmental resources conservation and management. Commissioner Hess's professional accomplishments include assisting agricultural producers in western PA in efforts to protect soil and water; expanding the county recycling center and programs; facilitating hundreds of water quality education projects across the state; and working with organizations to elevate awareness of the challenges and opportunities of the significant growth of the unconventional well production in PA. She also has held appointments on local and state advisory boards.
As a result of her position as county commissioner and her service as president of the League of Women Voters for fourteen years, Commissioner Hess understands the complex issues facing Indiana County, the region, and the state. In partnership with other elected officials and many government and nonprofit organizations, Hess' current efforts includes coordination and delivery of crucial human services that protect the most vulnerable and needy; expansion of the capacity for drug and alcohol and mental health services; provision for sufficient and continuous justice system operations and key emergency management services; and promotion of workforce development, and business and job creation in the county.
She heads an initiative to establish the Indiana County Sustainable Economic Development Task Force, which will link with existing economic development efforts to identify new opportunities in the renewable energy sector, sustainable agriculture, new building construction and renovation using sustainable methods, and environmental restoration and natural resources stewardship. Commissioner Hess earned a degree in environmental resources management through the College of Agriculture Sciences at Penn State University. shess@indianacountypa.gov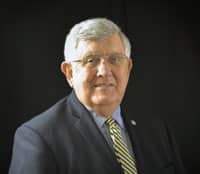 Commissioner Rodney D. Ruddock
Mr. Rodney D. Ruddock was elected to serve a fourth term as Indiana County Commissioner beginning 2016. He served as Chairman of the Commissioners for 12 years. He is a lifelong resident of Indiana, Pennsylvania. He has completed 37 years of military service retiring as Major General in the United States Army Reserve.
Mr. Ruddock graduated from Indiana University of Pennsylvania in 1965 with a Bachelor of Science in Mathematics and Safety Education from Indiana University and a secondary Administrative Certificate Program from Duquesne. He completed an MBA Certificate Program from the IUP Eberly College School of Business.