Indiana County Courthouse 
825 Philadelphia Street
Indiana, PA 15701
Phone: (724) 465-3805
Fax: (724) 465-3953
Hours: Mon-Fri 8am-4pm
Meet Indiana County Commisioners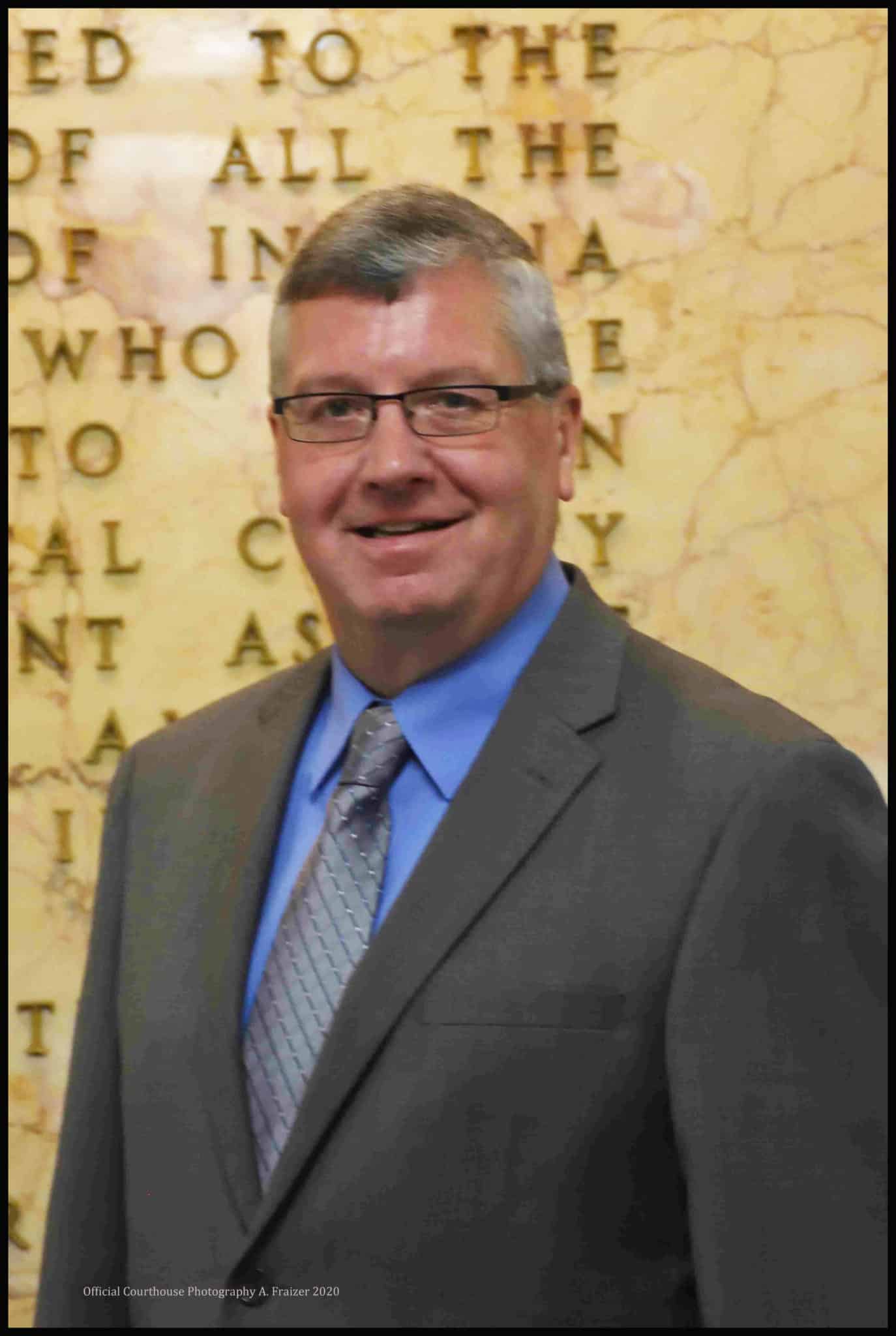 Commissioner R. Michael Keith - Chairman
Michael Keith began serving as Indiana County Commissioner in January of 2020. Mike has thirty-four years of experience in different levels of manufacturing, forty-eight years of emergency management experience, and eight years of local government service as a township supervisor. He brings strong leadership skills, a wealth of community service knowledge and years of dedication to serve this community in this position as Indiana County Commissioner.
Mike's has served as the Chairman of the Rayne Township Board of Supervisors, President of the Indiana County Association of Township Officials, Chairman of the Indiana County Tax Committee, President of the Indiana Westmoreland Council of Government, member of the Indiana County Local Emergency Planning Committee, Mahoning Medical Center Board of Directors, and many other positions to promote Indiana County, encourage education and growth and help provide ideas and solutions to the challenges we face.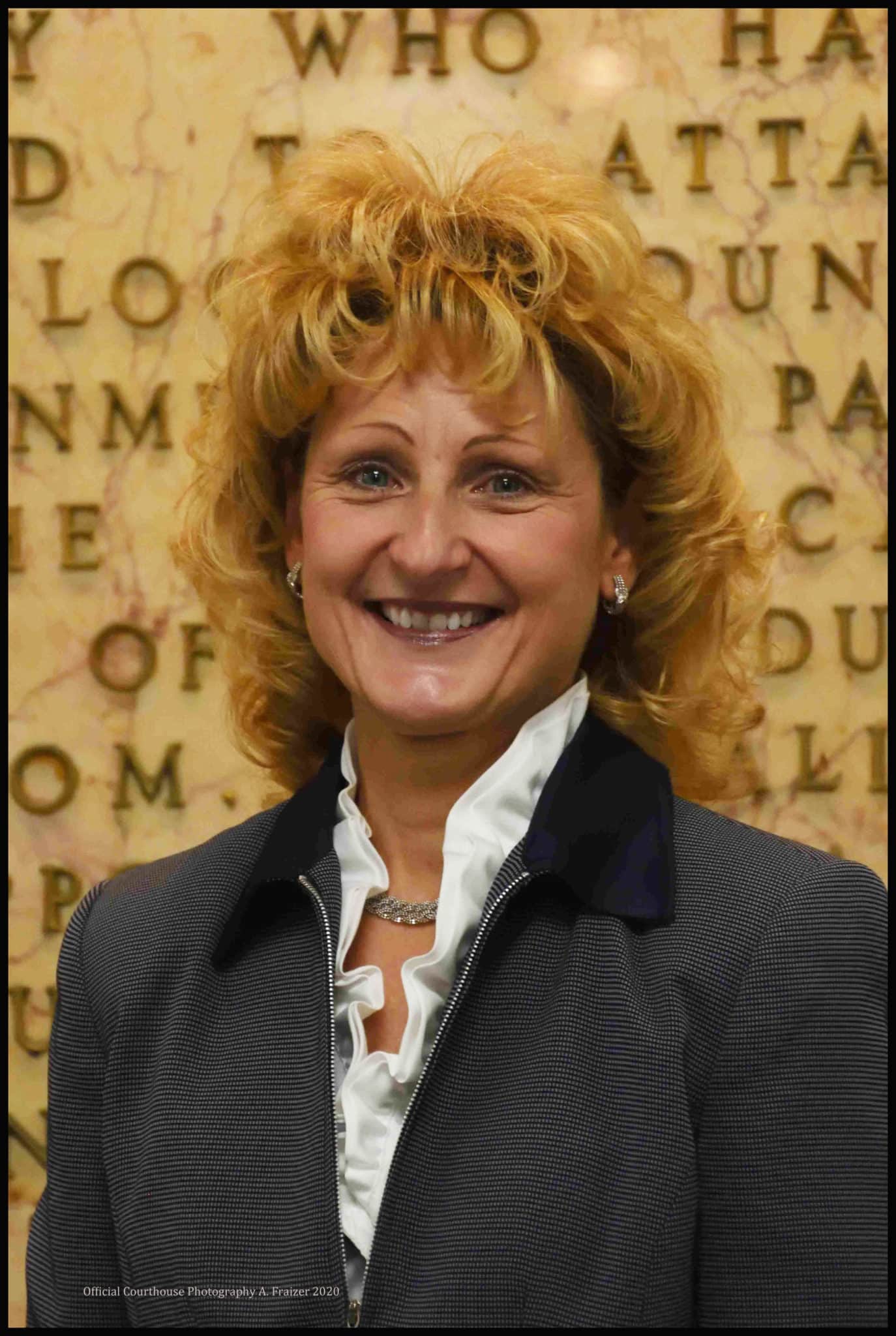 Commissioner Robin Gorman
Robin Gorman began serving as Indiana County Commissioner in January of 2020 after a nearly thirty-year career in workforce and economic development all in the Commonwealth of Pennsylvania.  Commissioner Gorman's professional accomplishments include her most recent post as Indiana University of Pennsylvania's Chief Community and Government Relations Officer and Executive Assistant to the President.  She has worked for IUP since 1999 and worked directly for the President since 2005 where her responsibilities were as she describes it, "Like running a small community inside of a larger community."  She has experience working with all levels of state, federal and local government,
being fiscally responsible, working with multi-million-dollar budgets, working with unions, housing, health and safety while finding ways to cut costs and to work smarter not harder.
Commissioner Gorman's professional career experience prior to her position with IUP consisted of working with major Pennsylvania based and nationwide companies in workforce and economic development.  Gorman worked with Pennsylvania's Department of Community and Economic Development (DCED) to pilot the first formally recognized industry consortium in Pennsylvania.  In 2001, Gorman started the first ever Manufacturing Consortium in Indiana County made up of twenty-six Indiana County based manufacturers and various resource partners.  Commissioner Gorman was also the co-chair and key member of the steering committee for Indiana County's first Keystone Innovation Zones and in 2002 she represented Pennsylvania in the U.S. Department of Labor's Employment and Training Administration to address the "Skill Shortages in the 21st Century."
Commissioner Gorman is passionate about the development of people to their fullest potential to be productive citizens.  She understands that "economic development" is "workforce development."  Gorman says, "If you have good working processes and systems in place, it should always be about the development of people. If you provide people with the skills and training, they need to be good at what they do, pay a good respectable wage and treat people right, they are your absolute greatest asset."
Commissioner Gorman has a BA in Secondary Education in English with a minor in Communications from the University of Pittsburgh, and she holds an Instructional One Teaching Certificate for grades six through twelve.  Commissioner Gorman earned her Master of Science degree in Workforce Education and Development from Penn State University.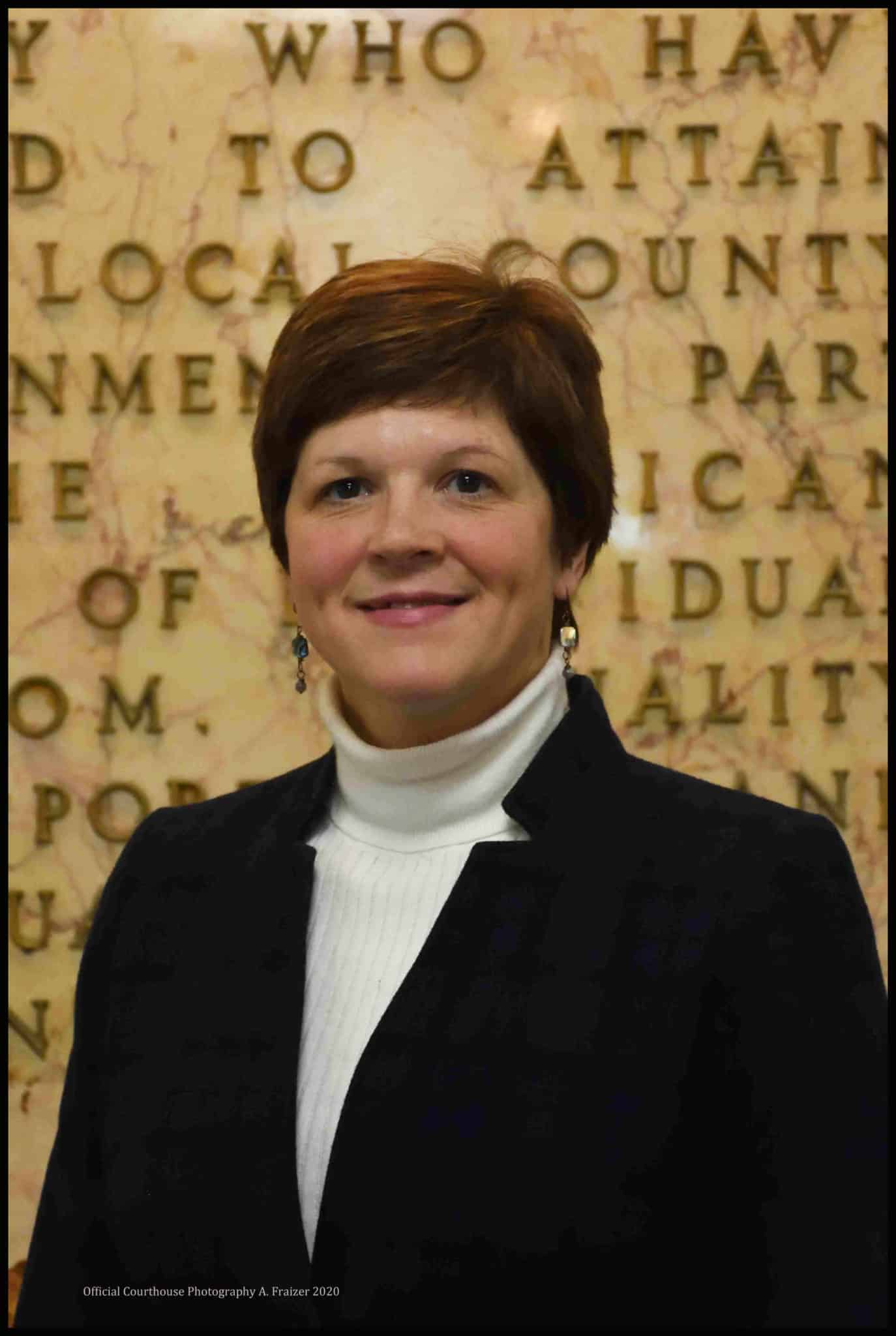 Commissioner Sherene Hess
Sherene Hess began serving as Indiana County Commissioner in January 2016 after a nearly twenty-five-year career in environmental resources conservation and management. Commissioner Hess's professional accomplishments include assisting agricultural producers in western PA in efforts to protect soil and water; expanding the county recycling center and programs; facilitating hundreds of water quality education projects across the state; and working with organizations to elevate awareness of the challenges and opportunities of the significant growth of the unconventional well production in PA. She also has held appointments on local and state advisory boards.
As a result of her position as county commissioner and her service as president of the League of Women Voters for fourteen years, Commissioner Hess understands the complex issues facing Indiana County, the region, and the state. In partnership with other elected officials and many government and nonprofit organizations, Hess' current efforts includes coordination and delivery of crucial human services that protect the most vulnerable and needy; expansion of the capacity for drug and alcohol and mental health services; provision for sufficient and continuous justice system operations and key emergency management services; and promotion of workforce development, and business and job creation in the county.
She heads an initiative to establish the Indiana County Sustainable Economic Development Task Force, which will link with existing economic development efforts to identify new opportunities in the renewable energy sector, sustainable agriculture, new building construction and renovation using sustainable methods, and environmental restoration and natural resources stewardship. Commissioner Hess earned a degree in environmental resources management through the College of Agriculture Sciences at Penn State University. shess@indianacountypa.gov