Founded in 1818 at the junction of the Northern Turnpike and the Conemaugh River, the town prospered with the completion of the Pennsylvania Main Line Canal. A slackwater pool allowed access from the canal basin at Bairdstown to docks, warehouses, and boatyards at Blairsville. Local industries, including foundries, coal mines, and salt works, thrived with the advent of this cheap and reliable means of transportation. The first branch of the Pennsylvania Railroad existing in Indiana County was built in Blairsville in 1851. In 1860, the Western Pennsylvania Railroad was organized and headquartered here, creating an important rail center in Indiana County.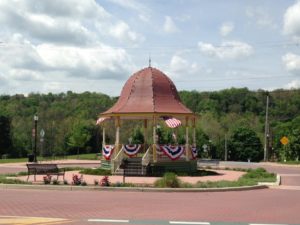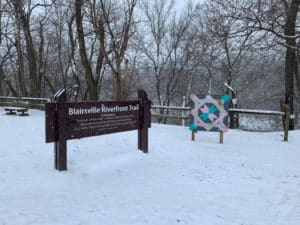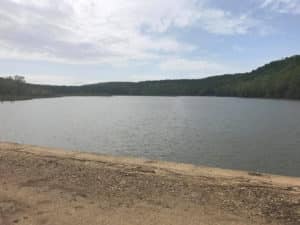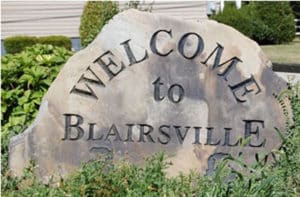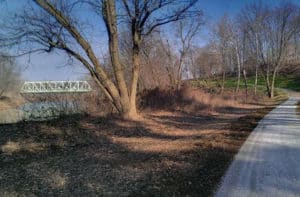 Notable sites remaining in Blairsville include the National Guard Armory (1909) at 199 N. Walnut Street; St. Peter's Episcopal Church (1830) on West Campbell Street; the Pennsylvania Railroad Depot (1893), now a financial institution on E. Market Street; and the old Pennsylvania Railroad freight house (1907) behind the old depot. Visit the museum operated by the Historical Society of the Blairsville Area, 116 E. Campbell Street, to travel back to these significant days in our transportation heritage. Open Tuesday, Thursday, and Saturday from 10 a.m to 2 p.m. For more information call 724-459-0580.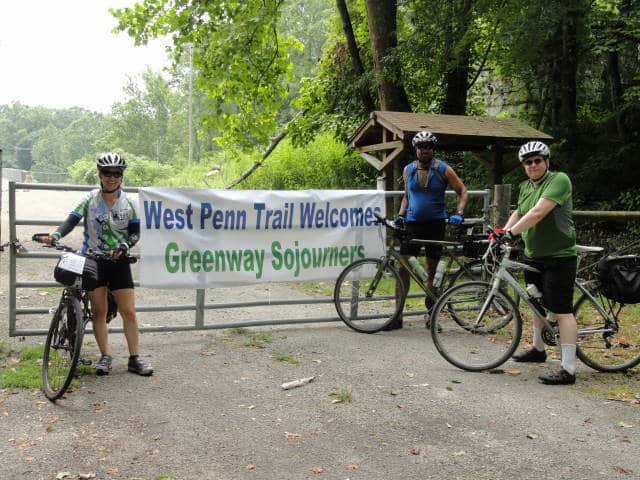 West Penn Trail
From Blairsville, PA to Saltsburg, PA
Access points: Saltsburg, Conemaugh Dam - The West Penn Trail is a 17 mile rail-trail between Saltsburg and the Westinghouse trailhead near Blairsville. The trail generally follows the Pennsylvania Main Line Canal and Portage Railroad that operated from 1830 to 1864 between Pittsburgh, PA and Harrisburg, PA. The trail is currently two sections: the Conemaugh River Lake and Saltsburg sections. The Conemaugh River Lake section passes over one of the four spectacular stone arch bridges built in 1907, and offers a great vista from the Conemaugh River. From this point you can also catch a glimpse of the old canal and railroad grade. The Saltsburg section passes through a beautiful backwoods, by visible canal and railroad remnants, hugging the Conemaugh River and covers approximately 17 miles of scenic trail.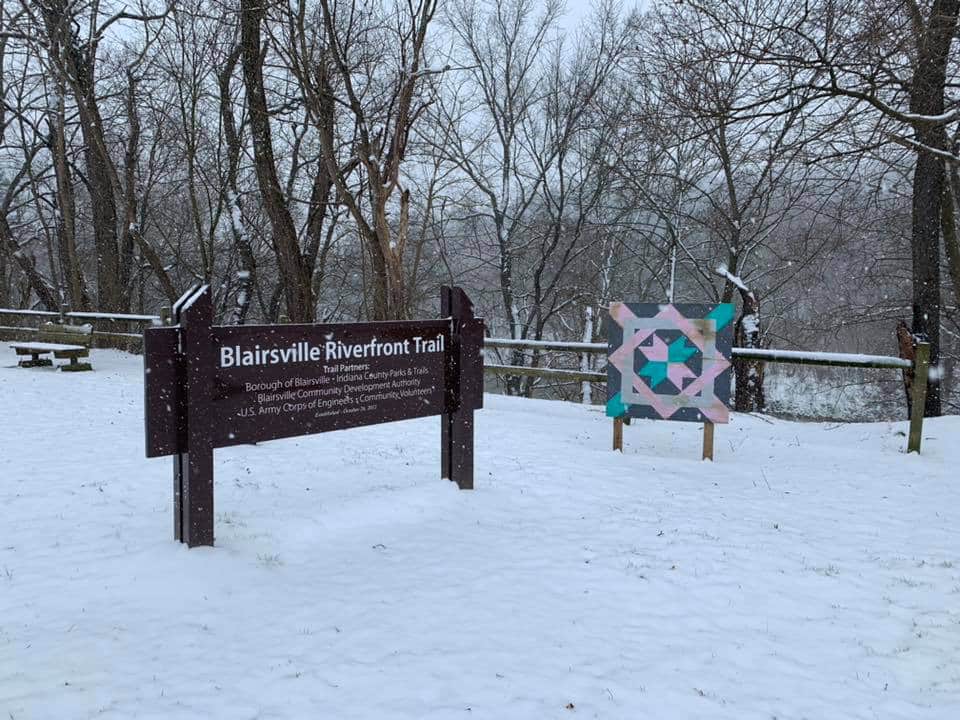 Blairsville Riverfront Trail
Blairsville Riverfront Trail - The 1.7 mile long trail follows the loop of the Conemaugh River around Blairsville. The trail is located within the flood control area of Conemaugh Dam and is subject to periodic flooding. Conemaugh Dam is located seven miles downstream of the trail. Before the property was condemned for flood control purposes this area was an important residential and industrial area of Blairsville and southern Indiana County.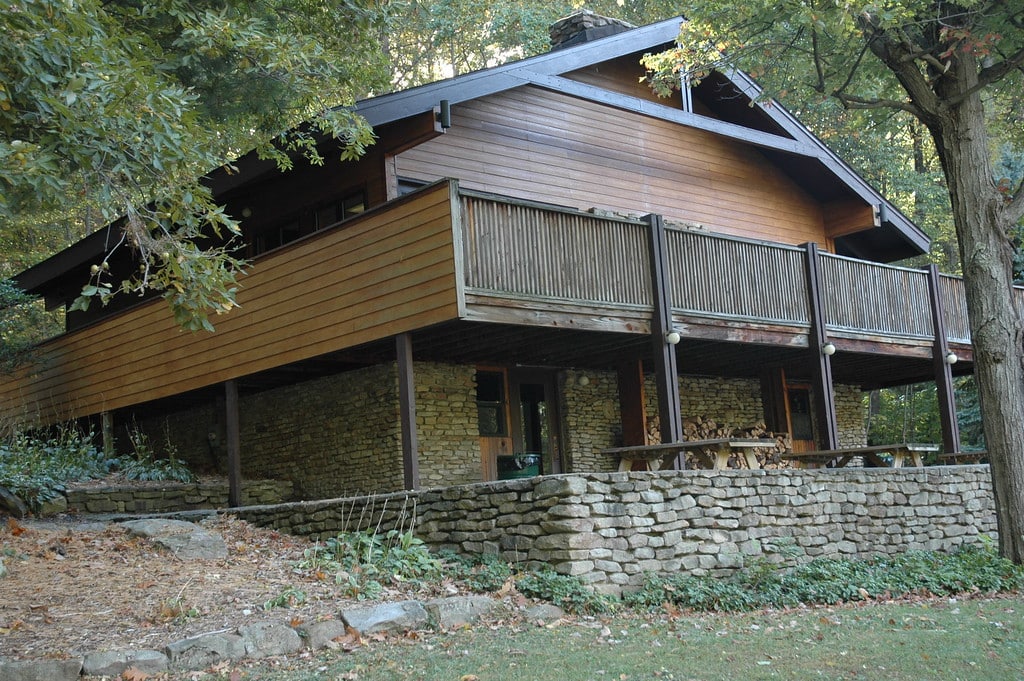 Pine Ridge Park
At 635 acres, Pine Ridge Park provides a variety of recreation options. Much of the park remains in a natural state with large stands of mature hardwoods. Tom's Run, a scenic mountain stream, intersects the park. Several miles of hiking and cross-country skiing trails traverse the park. It is also home to a 9-hole, recreational disc golf course. The Tom's Run area features picnic tables, grills, playgrounds, restrooms, and two pavilions available for rental. Pine Lodge is located in the southern portion of the park. The lodge is available for group rental and is used for reunions, meetings, weddings, receptions, and other social gatherings. Pine Lodge features a kitchen, restrooms, activity rooms, a deck and two stone fireplaces. A two-acre pond is available for catch-and-release fishing. A playground is also located near the Lodge.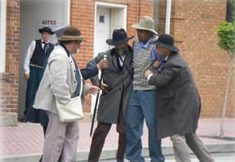 Blairsville Area Underground Railroad
The Passport to Freedom is dedicated to the lives of brave men and women who believed that any type of slavery was wrong. At the risk of being fined and arrested, they willing aided enslaved people in their quest to find safety and freedom. As these freedom seekers traveled north through Indiana County, they were sheltered and moved from one safe place to another. The "Rescue of 1858: Newman's Escape" occurred in Blairsville and is reenacted annually. The historic marker is located just west of the bandstand near the Conemaugh River. Mailing address is 116 E. Campbell St., Blairsville, PA 15717.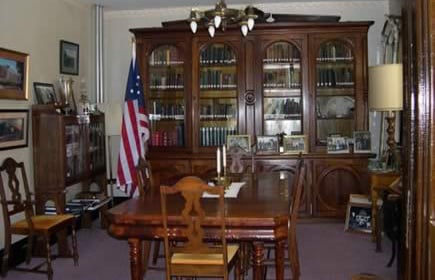 Historical Society of the Blairsville Area
Operated under the auspices of the Historical Society of the Blairsville Area (HSBA), the Museum was established in 1986 through the efforts of many individuals interested in preserving and promoting local heritage. Because of the Society's efforts, Blairsville has become one of the best-documented towns in Indiana County. Open Tuesday thru Friday 10:00 am - 2:00 pm or by appointment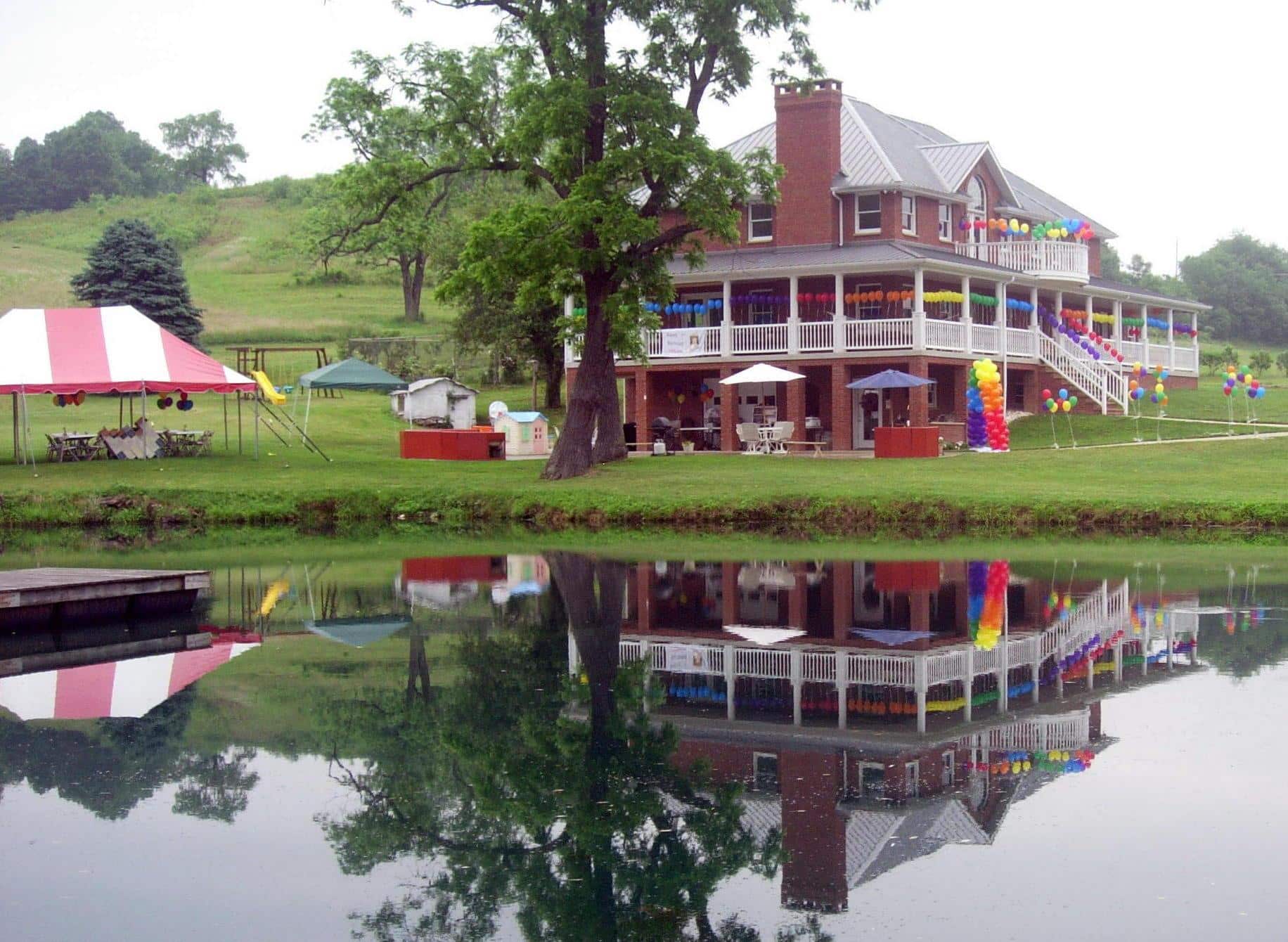 Raspberry Acres Winery
A small winery producing berry and grape wines. Located in a country setting, with small lake for enjoyment while sitting on the patio enjoying a glass of wine. Hours are on Friday and Saturday from 12 noon to 5 p.m. and Sunday from 1 p.m. to 5 p.m. Our wines have won many awards.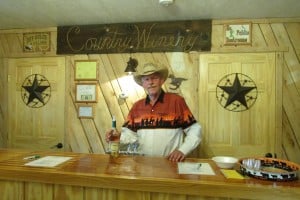 Country Winery and Vineyard
Country Winery and Vineyard is located in a beautiful country setting with a southwestern theme that offers nine selections of wine, featuring a tasting bar for sampling. Purchase some chilled wine and enjoy the outdoors. Hours of Operation: Friday & Saturday 12:00 PM - 7:00 PM Sunday 12:00 PM - 5:00 PM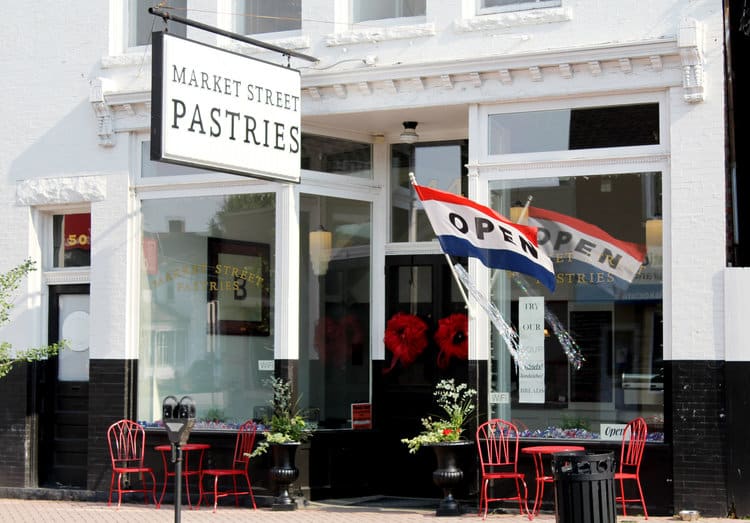 Market Street Pastries
This bakery features fine pastries, artisan breads, espresso, as well as, daily soups, sandwiches, and other savory items - all made from scratch in a lovely atmosphere with wi-fi.